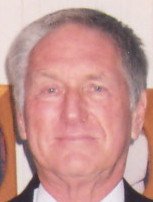 Robert Shipley
unknown - February 8, 2013
Robert Shipley, 71, of Cicero, passed away peacefully Feb. 8, 2013, at home, with loved ones by his side, on Friday. Robert was a business owner, starting in 1962 with a newspaper distributorship for The Herald Journal. After selling his distributorship, he purchased Thee Diner, in Cicero, in 1980. He retired in 1998, and enjoyed six months in Florida a year. He was a proud 50 year member of The Masonic Lodge.
Surviving are three children, Bob Shipley, Tina (Greg) Ewald, Patty (George) Lillie; his companion of 10 years, Suzanne Fontana; a sister, Brenda (Donald) Klopfer; three grandchildren, Rob, Rachel, Reice; and two nephews, Scott and Michael.
Services will be private. Contributions may be made to Hospice of CNY. Please visit traubfh.com for online guestbook.