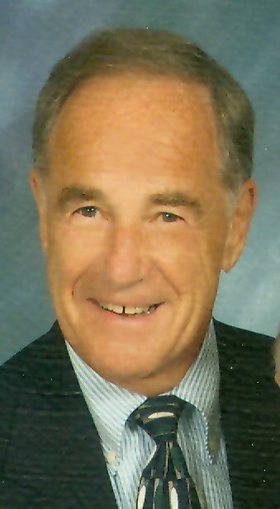 Robert J. Barbero
unknown - February 5, 2013
Robert J. Barbero, 83, of Cazenovia, died Tuesday, Feb. 5, 2013, at his home. Born in Paterson, N.J., he had lived in Cazenovia for the past 42 years. Mr. Barbero retired as president and CEO of Gray Syracuse in Chittenango in 1995. Well respected in his industry, he was inducted into the Manufacturer's Wall of Fame in May 2012. He was a past board member of Diefendorf Gear Corp. Mr. Barbero was past president of the Investment Casting Institute of America. He was a member of the Cazenovia Golf Club, the Century Club, Willowbank Yacht Club, former board member for the Art Park in Cazenovia, Syracuse Symphony, WCNY and the Cazenovia Club. He was a 42 year member of the First Presbyterian Church of Cazenovia, where he was the former stewardship chairman and past trustee.
He is survived by his wife, Marion; their children, Debby Griffiths (Robert) of Chittenango, Susan Barbero of Cazenovia and Jeffrey (Trish) Barbero of Lafayette; his granddaughter, Jennifer of Chittenango.
Memorial service: 11 a.m. March 2 at the First Presbyterian Church in Cazenovia, the Rev. Dr. Steven Thomas officiating. Spring burial will be in Evergreen Cemetery. The family will receive friends in the fellowship hall following the service. Contributions in Robert's memory may be made to Hospice of CNY or to the Cazenovia Area Volunteer Ambulance Corps . To send an online condolence, please visit taitfuneralhome.com.