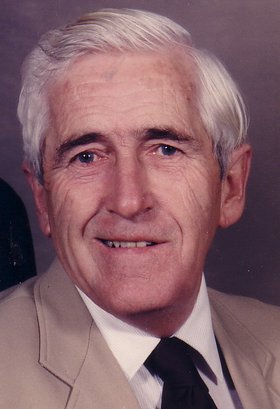 Charles K. Sheridan
unknown - February 5, 2013
Charles K. Sheridan, 86, of Skaneateles, died Tuesday, Feb. 5, 2013. Born in Skaneateles Falls, he was the son of the late Charles R. and Rose Ann Keenan Sheridan. He had retired from Skaneateles Central School. He was a communicant of St. Mary's of the Lake Church in Skaneateles, a member of Knights of Columbus Council 9042 and the Valentine Meyer American Legion Post 317 in Skaneateles Falls. He was a US Navy Veteran of World War II.
Surviving are his wife Jane Taylor Sheridan, three children Patricia (Doc) Rising, Chuck (Patty) and Gary (Donna) Sheridan, seven grandchildren Jill Buress, Mandy Hulett, Heather Gimenez, Julie Thomas, Lisa Davis, Eric Sheridan and Stacy Hilton and several great-grandchildren. He was predeceased by his sister Margaret Harris and brothers Joe and Frank Sheridan.
Services wer held Friday, Feb. 8, at St. Mary's of the Lake Church. Burial was in St. Mary's Cemetery. Contributions may be made to SAVES. To send condolences visit: robertdgrayfuneralhome.com.