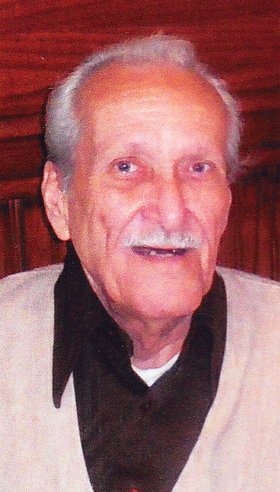 Robert Russell
unknown - February 11, 2013
Robert Joseph Russell, 82, of Liverpool, passed away peacefully on Monday, Feb. 11, 2013, with his family by his side. He attended Central Tech High School where he first met Dottie, he then left for the service before they met up again years later and were married. Robert was a proud veteran of the U.S. Air Force, serving from 1950-1953. He was then employed by Western Electric, and Key Bank. Robert was a longtime member of the Liverpool Elks Lodge No. 2348, and a 45-year member of the Liverpool American Legion Post No. 188. Bob especially enjoyed dancing and playing practical jokes. He is predeceased by two brothers and four sisters.
Surviving to cherish his memory are his loving wife of 30 years, Dottie; his siblings, Emmajean Georgwich; Audrey Bullock; Marilyn (Ron) Wheatley; step-children, Cindy (Tony) Vito; Art Ballard; Bob Ballard; Debbie (Bill) Orton; numerous grandchildren and great-grandchildren; several nieces and nephews .
Funeral services: 7 p.m. Tuesday, Feb. 12, at the Maurer Funeral Home Moyers Corners. Prayer service: 6:15 p.m. at the Liverpool Elks Lodge. Calling hours: 4 to 7 p.m. at the funeral home, 3541 Route 31, Baldwinsville. In lieu of flowers, contributions in Bob's memory may be made to the Elks Drug Awareness Program, PO Box 547, Liverpool, NY 13088.