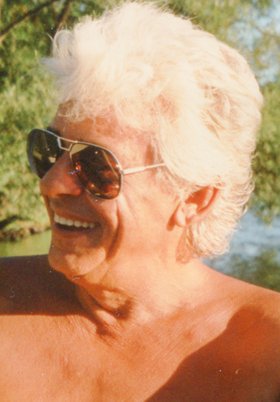 Robert Rotella
unknown - February 6, 2013
Robert Rotella, 77, of Liverpool, died Wednesday, Feb. 6, 2013.
Born in New York City, Mr. Rotella was raised in Fulton and resided most of his life in the village of Liverpool. He was known to family and friends as "Vic Hitler."
Mr. Rotella retired as an engineer from WCNY. He served in the Air Force and retired as a master sergeant from the Air National Guard after 22 years. He enjoyed photography, boating and morning coffee at the Dinosaur Bar-B-Que.
Surviving are his son and daughter-in-law, Mike and Sue Rotella of Florida.
A celebration of Bob's life: 5 to 8 p.m. Friday, Feb. 15 upstairs at the Dinosaur Bar-B-Que, 246 W. Willow St., Syracuse. Contributions in lieu of flowers, may be made to the Make-A-Wish Foundation or to the Carol M. Baldwin Breast Cancer Research Fund. Maurer Funeral Home, Liverpool, has charge of arrangements.