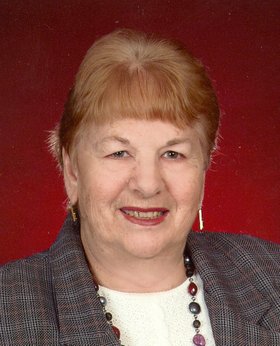 Laura Ferris
unknown - February 11, 2013
Laura Ferris, 84, of Manlius, passed away on Monday, Feb. 11, 2013, after 78 days in St. Joseph's Hospital and the Iroquois Nursing Home. Laura was born in Tupper Lake on June 9, 1928, the daughter of Leon and Clare (Paiement) Jessie. After graduation from the Malone High School she attended one year of business school. She had two sisters, Iola Jessie Beaulieu (deceased) and Rita Jessie Hurley of Philadelphia, PA; and one brother, Herman Jessie of Auburn, NY. With her husband, Erman E. Ferris, she has one daughter, Nancy (Ferris) Zedwick (Craig); one son, Robert Ferris (Colleen); ten grandchildren and numerous nieces and nephews.
She was a member of the Manlius First Baptist Church where she served in various ministries in her 47 years residence in Manlius. She also volunteered by driving for the local Meals on Wheels program. She enjoyed bowling, golfing, skiing and Syracuse basketball.
Calling hours: 4 to 7 p.m. Friday, Feb. 15 at Newell-Fay Manlius Chapel, 8171 Cazenovia Road, Manlius. Funeral services: 11 a.m. Saturday, Feb. 16 at the Manlius First Baptist Church, 408 Pleasant St., Manlius, NY, 13104. Burial will be at Vestal Hill Memorial Park Cemetery in Binghamton in the springtime. Contributions in her memory may be made to the Manlius First Baptist Church Memorial Fund. Arrangements by Newell-Fay Manlius Chapel of Schepp Family Funeral Homes. For a guest book, directions and florists, please visit scheppfamily.com.