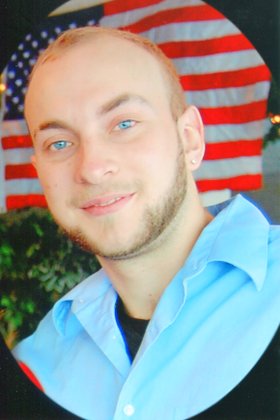 Kiel Dudley
unknown - February 10, 2013
Kiel Dudley, 22, of East Syracuse and Henderson Harbor, formerly of Liverpool, passed away on Sunday, Feb. 10, 2013, at home. Kiel was a kind and gentle spirit with an unmatched sense of humor, who was a Boy Scout for many years, and continued to enjoy fishing, boating and military history. He had many occupations, but his favorite was serving as first mate with Saiff Fishing Charters out of Henderson Harbor. Kiel volunteered for the Veterans of the Battle of the Bulge and Helping Hounds. He was a Liverpool Graduate of the Class of 2010.
Surviving are his mother, Judi Dudley (Ralph Placito) of East Syracuse, his father Brian Dudley (Ann Marie Sensenich) of Oswego, his sisters Amanda Dudley of Canton, N.Y. and Jeanee Dudley of Portland ME, maternal grandparents Ellen and Don Dixon of Central Square, paternal grandparents John and Dorthea Dudley of Henderson Harbor, several aunts, uncles and cousins, and Ralph's children, Rachel, Zac and Matt.
Funeral services: 3 p.m Thursday, Feb. 14, in the United Church of Christ in Bayberry, 215 Blackberry Road, Liverpool. Spring burial will be in Hillside Cemetery, Central Square. Calling hours: 4 to 7 p.m. Wednesday, Feb. 13, at the Maurer Funeral Home, 300 Second St., Liverpool. Contributions, in lieu of flowers, may be made to the American Cancer Society.