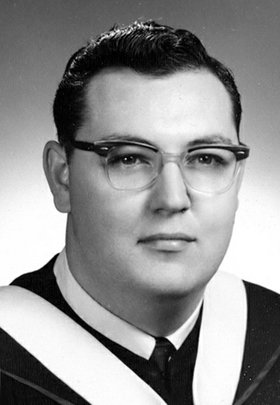 Frank P. DeSocio
unknown - February 8, 2013
Frank P. DeSocio, 73, of Camillus, passed away Friday, Feb. 8, 2013, at St. Joseph's Hospital Health Center. Born in Campobasso, Italy on Sunday, Jan. 7, 1940, he moved to Syracuse in 1953. He was a graduate of Eastwood High School and Le Moyne College. In 2007, Frank retired from the Onondaga County Department of Management and Budget after more than 25 years. He was also a former technician and draftsman at General Electric Co. for many years. A communicant of Our Lady of Peace Church in Lakeland, he was also a ham radio operator, "WB2WAU," and member of the Radio Amateurs of Greater Syracuse.
Frank was predeceased by his parents, Libero and Colomba DeSocio.
Surviving are his wife of 45 years, the former Matilde Ranalli; son, Michael P. DeSocio; daughter, Lori A. DeSocio; sister, Anna Maria DeSocio, all of Syracuse; and many aunts, uncles, nieces, nephews and cousins in the U.S., Canada, Italy and Australia.
Relatives and friends called from 3 to 7 p.m. Monday, Feb. 11, at the Buranich Funeral Home, 5431 W. Genesee St., Camillus. Services and burial were private.
In lieu of flowers, contributions may be made to the National Kidney Foundation of Central New York, 731 James St., Suite 200, Syracuse, NY 13203. Please share condolences at buranichfuneralhome.com.