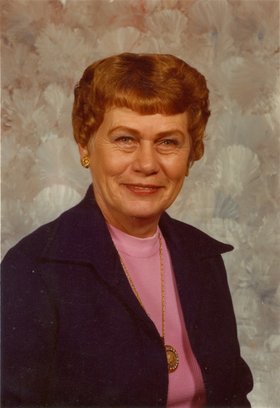 Elizabeth Bradt
unknown - February 7, 2013
Elizabeth Jane Polhamus Bradt, 92, of East Syracuse, formerly of Fayetteville and Jamestown, died Thursday, Feb. 7, 2013, at St. Joseph's Hospital. Born on Nov. 4, 1920, in Syracuse, she was the daughter of the late Frederick M and Clara M. Pike Polhamus. The paternal granddaughter of Maurice Polhamus and Catherine Brightman Polhamus and maternal granddaughter of John W. Pike and Esther Goodfellow Pike. She graduated from the Valley Academy. Elizabeth's life was devoted to her children and their families, known as "Gram" to her 13 grandchildren and "GG" to her 19 great-grandchildren. In the early 50s she traveled to France with her five children to be reunited with her husband and lived there for four years.
She was predeceased by her husband, Victor B. Bradt in 1982 and her first husband, Harry C. Hoover in 1985; three sisters, Esther Allen Eipp, Margaret Polhamus Sexton and Pearl Polhamus Tatko; and three brothers, Jerry Allen, John Polhamus and Robert Polhamus
She is survived by three daughters, Diane C. Hoover Lewis of Oregon, Sally S. Hoover Weinbach of Rock Hill, SC and Dawn C. Hoover Bender of Frewsburg, NY; two sons, Gary C. Hoover of East Syracuse, NY and Leslie E. Hoover of Frewsburg, NY; thirteen grandchildren, Debbie Renner, Donna Salber and Robert Lewis of OR, Mark Weinbach and Marcia Miktuk of SC, Jason Bender of TX, Kimberly Greene of PA, Jaqueline Temple of VA, Robert and Daniel Bender of NY, Jennifer and Katherine Hoover of NY and Gabrielle Hoover of NY; nineteen great-grandchildren, Matthew, Jennifer, Jessica, Michael and Paige of OR, Cole and Carly of SC, Christopher and Steven of AR, Crystalyn, Mitchell and Charlotte of PA, Kaleb, Kole, Zack and Grace of NY and Summer, Matthew and Addison of NY; and several nieces and nephews.
Memorial service: at a time to be announced. Burial will be in Manlius Village Cemetery. Arrangements by Eaton-Tubbs Fayetteville Chapel of Schepp Family Funeral Homes. For a guest book, visit: scheppfamily.com.