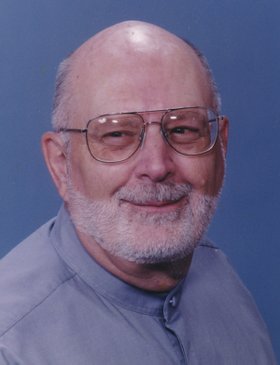 Kenneth W. Hall
unknown - February 5, 2013
Kenneth W. Hall, 78, of Baldwinsville, passed away Tuesday, Feb. 5, 2013 at his home. He was born in Theresa, N.Y. and was a Navy veteran of the Korean War. He graduated as an RN from O.C.C. Nursing School in 1974 and worked for the VA in Syracuse for over 10 years before he retired. He later worked as an RN at Syracuse Home in Baldwinsville and for Hospice of CNY. He was a life-member of the Greater Baldwinsville Ambulance Corp and a member of Believer's Chapel in Cicero. He was predeceased by his parents, Leslie and Beulah Hall, his sister, Geneva Studel and brother, Carl Hall.
Surviving are his wife of 46 years, Lois B. Hall; daughters, Kate L. Giangiobbe of Baldwinsville and Debra A. Mansfield of Naples, FL; son, Mark A. Randall of Colton, FL; 5 grandchildren; 12 great grandchildren; 1 great great grandchild; and several nieces and nephews.
Memorial Services: 3 p.m. Sunday, Feb. 10, at Believer's Chapel, 7912 Thompson Road, Cicero, in the small chapel. There will be no calling hours. Burial will be private. Falardeau Funeral Home, Baldwinsville has charge of arrangements. In lieu of flowers, contributions may be made to the Greater Baldwinsville Ambulance Corp or Believer's Chapel, Cicero.