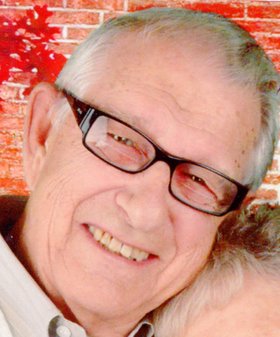 Fred G. Scott, Sr.
unknown - February 2, 2013
Fred G. Scott Sr., 84, of Liverpool, passed away peacefully on Saturday, Feb. 2, 2013, at home. Born in Ithaca, Fred moved to Syracuse in 1938 and graduated from Nottingham High School. He attended the General Electric Apprenticeship Program and was employed at General Electric for more than 40 years as a technical engineering specialist. Fred oversaw various radar and sonar projects around the world from San Miguel, Phillippines to Kwajalein-Atoll, Marshall Islands, Alaska, Germany, Bermuda and throughout the United States. He was an active member of Church of the Saviour in Syracuse, serving on the vestry. Fred was a past member of the Lions Club, and also volunteered his expertise to the GE Elfun society. Fred was an avid fisherman, woodworker and snorkeler, and enjoyed vacationing on St. John, USVI, with his family. He is predeceased by his grandson, Charlie D. Fisher in 2001.
Surviving to cherish his memory are his loving wife of 62 years, Janice "Atkinson" Scott of Liverpool; his son, Fred Scott Jr. of Liverpool; daughters, Pamela Pinto of Syracuse; Patricia Scott of Liverpool; Teresa Scott of Liverpool; Constance Scott-Vecchio of Syracuse; grandchildren, Michael D. Pinto Jr.; Kelly A. Potts; Fred G. Scott III; Madeleine Marsh; Emily-Patricia Azarae Scott; Gabriel Vecchio; two great-grandchildren, Piper Newendyke and Landon Marsh. He also leaves behind his beloved Malibu Blue Miata, "Jennifer".
Funeral mass: 10:30 a.m. Tuesday, Feb. 5 at Church of the Saviour, 437 James St., Syracuse, with burial following in Woodlawn Cemetery. Calling hours: 4 to 7 p.m. Monday, Feb. 4 at the Maurer Funeral Home, 300 Second St. Liverpool. The family would like to extend a heartfelt thank you to the staff's at Dana Farber Boston, Wilmot Cancer Center in Rochester, and St. Joseph's Hospital Health Center in Syracuse for their care of Fred. In lieu of flowers, contributions in Fred's memory may be made to the Organ Fund at Church of the Saviour.