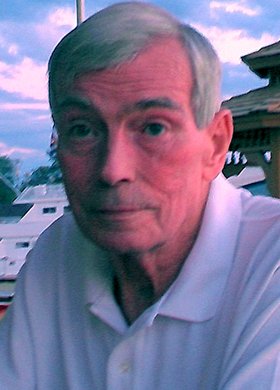 Alonza W. Ballard III
unknown - February 1, 2013
Alonza "Lon" W. Ballard III, 68 of Phoenix passed away Friday, Feb. 1, 2013, comfortably at home surrounded by his family. He was born in Suffolk, VA, and at the age of 8 moved to Winston Salem, NC, where he was raised and educated. Mr. Ballard was a proud US Air Force Veteran. Following his military service, he resided in Chicago for eight years before coming to the Syracuse area where he has since resided since 1979. Lon graduated from Wake Forest University receiving his bachelor's degree in engineering. For over 30 years, Lon was employed by Cooper Crouse-Hinds in Syracuse, retiring in 2010 as manager of compliance and standards. While employed by Crouse-Hinds, he earned his professional engineer license. He served on many committees, and was an active member in the National Electrical Code. He is predeceased by a son David L. Loucks in 1984.
Surviving to cherish his memory is his wife of 30 years, Mary (Hubbs) Ballard of Phoenix, son, Daniel (Lindy) Loucks of Addison, NY, five grandchildren; David (Donna) Loucks, Corey, Brittany, and Brody Loucks, Zac Courbat, a great-granddaughter, Angel Loucks, and two brothers; Andre (Mary) Ballard of London, Alan Ballard of Lynchburg, VA. Also surviving are many nieces, nephews, aunts, uncles, and his dog Tiger.
Calling hours: 10 a.m. Wednesday, Feb. 6, in St. Elizabeth Ann Seton Church, 3494 Route 31, Baldwinsville with a Mass of Christian Burial at noon. Burial will take place in Addison Rural Cemetery in Addison, N.Y. Contributions can be made to the Seton Food Pantry or Hope for Bereaved.