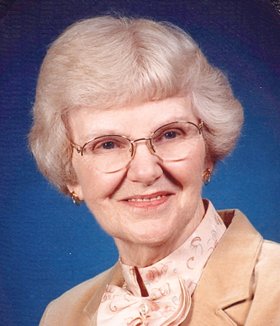 Alice Zufelt
unknown - February 2, 2013
Alice Johnson Zufelt, 86, of Camillus, passed away Saturday, Feb. 2, 2013, at ElderWood Health Care at Birchwood. Born in Pulaski on Wednesday, June 9, 1926, she was the daughter of Frederick Johnson and Nina (Palmer) Johnson. After spending her early years in Pulaski, she moved to Camillus in 1959. She graduated in 1943 from Pulaski Academy and Central School. Alice retired in 1984 after more than 20 years with the West Genesee School District. She was a member of Immanuel United Methodist Church and the Elizabeth Circle. Alice was devoted to her family and enjoyed spending time with them.
She was predeceased by her husband, Howard Eugene Zufelt, on June 5, 2009; four brothers and two sisters.
Surviving are her daughter and son-in-law, Patti and Paul Webb of Camillus; son and daughter-in-law, Fred and Carol Zufelt of Chittenango; grandchildren, Patrick Zufelt, Christine (Ryan) Fick, Kimberly (Vincent) Nolan, Kelly (Mike) Stevens and Kathi (Mike) Donahue; great-grandchildren, Trevor and Claire Nolan; sister, Dorothy Tubbs formerly of Pulaski; and several nieces, nephews, and cousins.
There were no calling hours. Services were private. Arrangements were by the Buranich Funeral Home, Camillus. In lieu of flowers, contributions may be made in Alice's name to Alzheimer's Association of Central New York, 441 W. Kirkpatrick St., Syracuse, NY 13204. Please share condolences at buranichfuneralhome.com.