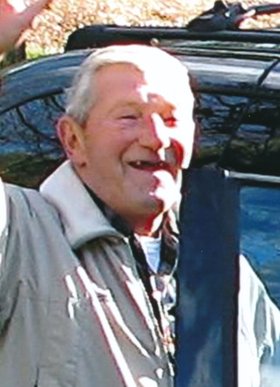 Daniel M. Mack
unknown - January 27, 2013
Daniel M. Mack, 78, of Baldwinsville, passed away Sunday, Jan. 27, 2013 at his home. He was born Sept. 16, 1934 in Syracuse and attended Solvay High School. He then studied agriculture and horticulture at Morrisville State College. A proud business owner in Heuvelton, N.Y. he later retired with the NY State Thruway in Weedsport after 23 years. His retirement years led him to nurture his passion for plants and landscaping where he designed and maintained several properties for the village of Baldwinsville, his favorite being Papermill Island. He was predeceased by Stanley Mack, Frannces and Robert Manley and daughter Michelle.
Survivors: sons, Kevin of Rensselaer Falls, N.Y., Keith (Julie) of Boston, Troy of AR; daughters, Susan (Kelly) of Washington, Kathleen "Beanie" (Mike) Spicer of Syracue; his loving grandchildren, Zachary, Alexandra, Alexander, Michael, Rylie, Shelby, Kedan, Matthew, Ella, Kellan and Kane; his beloved dog Whiskey; his brothers, Eugene of WY, Larry of CO, Ronnie of MI; sister, Marge Vogel of Calgary; many nieces and nephews; and his companion, Beatrice Hartwell of Baldwinsville.
A Memorial celebration will be announced at a later date by the family. Falardeau Funeral Home, Baldwinsville has charge of arrangements. Contributions: Daniel M. Mack Memorial Fund, SECNY Credit Union, 2235 Downer St., Baldwinsville, NY 13207.