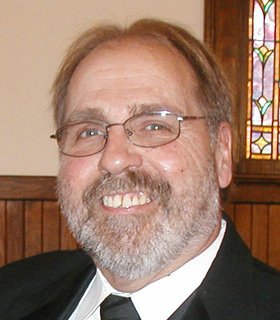 Steven Loetterle, Sr.
unknown - December 20, 2013
Steven J. Loetterle, Sr., 59, of Marietta passed away on Dec. 20, 2013, after a courageous battle with cancer. He was the son of Frederick and the late Caroline Loetterle of Lafayette.
Steve was a lifelong resident of Marietta, and served as a councilman for the town of Otisco since 1998. He also served as a deacon at The United Christian Church of Marietta. He was a proud employee of Young and Franklin, Inc. in Liverpool since 1991.
Steve enjoyed spending time with his family at the farm and Otisco Lake and hiking up to his cabin. Some of his favorite hobbies were trains and history, riding around on the old John Deere tractors and taking his grandchildren to the bunny park. He was a devoted husband, father, grandfather, brother, friend and mentor.
Surviving are his wife Cheryl, daughter Jennifer (Bradley) Rice, twin sons Steven Jr. and Jason (Nicole) Loetterle, stepson Jeremy (Ketrese) Barnes and stepdaughter Christa (Alberto) Barquero; his father Frederick, brother John (Beverley) Loetterle, and two sisters, Cindy (Donald) Stroup and Christine (Donald) Knapp; grandchildren Paige and Logan Rice, Christian Barnes and Emma Barquero.
"Life is like an old-time rail journey…delays, sidetracks, smoke, dust, cinders and jolts… interspersed only occasionally by beautiful vistas and thrilling bursts of speed. The trick is to thank the Lord for letting you have the ride." –Jenkins Lloyd Jones
Services were 11 a.m. Saturday, Dec. 28, at The United Christian Church of Marietta. Calling hours were from 4-7 p.m. Friday, Dec. 27, at the church 2819 Route 174, Marietta. Memorial donations may be made to either the United Christian Church of Marietta or Hospice of CNY. Online condolences may be left at plisfuneralhom.com.