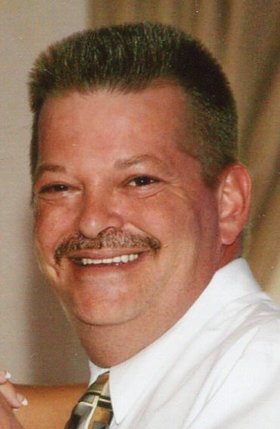 Steven Adams
unknown - December 24, 2013
Steven William Adams, 47, of Camillus, died unexpectedly on Dec. 24, 2013. Steven grew up in Mattydale and graduated from Cicero North-Syracuse in 1984. He resided in Camillus for the past 20 years. Steven chose to pursue his love of music by touring the country enjoying the Grateful Dead. He worked as a waiter for Skychefs at the Hancock Airport and for 15 years as a job recruiter for Andrews Staffing. Steven presently was the operator of Papa Johns and well known around town as "Papa." He was an outstanding sports fan always supporting his Yankees and the first to yell "Jets-Jets-Jets" for his beloved football team.
Steven is survived by the love of his life, Diane Camken-Adams; his stepson, Kiel; and four siblings: Janet Podszebka of Texas, Pam (Bruce) Schnobrich of Mattydale, Ron (Lisa) Adams of Camillus and Kim (Barry) LaRochelle of Mattydale. Steve was the favorite Uncle of Shawn, Mark, Brooke, Steven, Tyler and Nikki.
Donations in Steven's memory may be made to Positively Pink Packages, P.O. Box 208, Fayetteville, NY 13066.
Calling hours: 4-7 p.m. Sunday, Dec. 29, at Krueger Funeral Home, 2619 Brewerton Road, Mattydale. Funeral services: 11 a.m. Monday, Dec. 30, at the funeral home followed by burial in Woodlawn Cemetery, Syracuse.