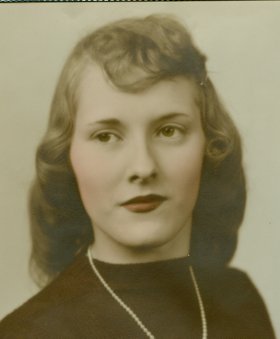 Joan Goodfellow
unknown - December 21, 2013
Joan Goodfellow, 82, of Minoa, passed away peacefully Saturday afternoon, Dec. 21, 2013. Joan graduated from Fayetteville High School and CCBI. She retired as bookkeeper and office manager from Shopiro Sport Togs in Shoppingtown and then was retail manager at Cards N Such and Fashion Island in the Fayetteville Mall. She was a member of the United Methodist Church of Fayetteville. Joan enjoyed traveling, bird watching, reading and especially her cat, Sabrina.
She was predeceased by her husband, Frederick and son, Lynn.
She is survived by her son, David (Deborah) Goodfellow of Kirkville; daughter-in-law, Cathy Goodfellow of North Syracuse; grandsons, Daniel and Andrew Goodfellow of Kirkville; two brothers, Robert Pernisi of Syracuse and Richard Pernisi of Texas; and loving nieces and a nephew.
Calling hours: 11 a.m. to 1 p.m. Friday, Dec. 27, at Eaton-Tubbs Fayetteville Chapel, 7191 E. Genesee St., Fayetteville, with the funeral service following the calling hours. Burial will be in White Chapel Memory Gardens in DeWitt. Contributions: may be made to Francis House, 108 Michaels Ave., Syracuse, NY 13208. For a guest book, please visit scheppfamily.com.