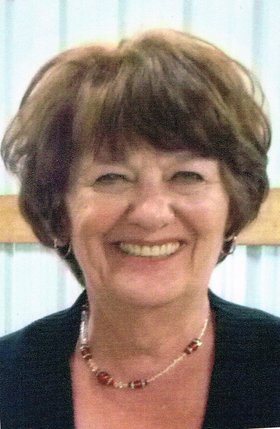 Patricia Lamb
unknown - December 13, 2013
Patricia A. Walters Lamb, 68, of Minoa, died peacefully Dec. 13, 2013, after a brief illness. Pat was born in Kirkville, the fourth of six children of the late Kenneth and Lillian Moore Troast. She graduated from Minoa High School. Her career began as a part-time teller at Key Bank in East Syracuse and worked her way up to the position of assistant vice president/branch manager. In 2003 she was awarded a trip to Atlantis as one of the top 100 Branch Managers in the Country.
She is predeceased by her first husband, Richard Walters; and siblings, Kenneth and David Troast and Fran Downey.
Pat is survived by her husband of 12 years, Michael Lamb; daughters, Valerie (Jeff) Cicora of Baldwinsville, Audrey (Rudy) Burian of Brewerton and Kelly (Gary) Way of Minoa; step-daughters, Wendie (Chuck) Thompson of Ft. Myers, FL and Sharron (Tom) Mulherin of Liverpool; step-sons, Patrick Lamb of Buffalo and Michael Lamb of Niagara Falls; brother, Lewell (Sue) Troast of Kirkville; sister, Linda MacCombie of Minoa; and 12 grandchildren and a great-granddaughter.
Pat loved traveling, spending time with family and grandchildren, Jack Cicora, Abby and Chloe Burian and Sara Way, and summers on the St. Lawrence River. She loved baking, gardening and sharing her love of life with everyone. She was a member of Kirkville Community Wesleyan Church where she was treasurer of the Wesleyan Women's Group.
Calling hours were held at R.H. Schepp & Son Minoa Chapel, 6530 Schepp's Corners Road, Minoa. A celebration of Pat's life was held at the Kirkville Community Wesleyan Church, 7691 Bridgeport Kirkville Road, Kirkville. Burial is in St. Mary's Cemetery in Minoa.
In lieu of flowers, contributions may be made to Kirkville Community Wesleyan Church, 7691 Bridgeport Kirkville Road.