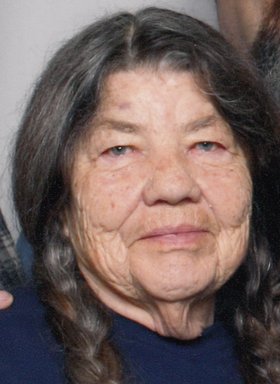 Margaret Lee
unknown - December 13, 2013
Margaret Elizabeth Joyce Lee, of Auburn, born May 10, 1935, passed away peacefully at Huntington Living Center Waterloo, on Dec. 13, 2013. She was the daughter of the late Clara Van Amber and George Joyce Sr. Margaret worked as a housekeeper in Skaneateles where she grew up and spent many years there. She was an avid animal lover and loved her 1938 Harley, speaking fondly of it with her brother George many times over the years.
Surviving are her daughter Becky Joyce-Winters Laneve (Charles), sons Kenny W. Lee, Jr. (Hazel), Robert E. Lee (Patty Villano), James O. Lee (Elaine Newkirk), her brother George Joyce Jr. (Florence,) nine grandchildren, and seven great-grandchildren. She was predeceased by her husband Kenny William Lee, her companion Harry Parker, great-granddaughter Kylee Look and her sister Dorothy Messing.
Services were held Tuesday Dec. 17 at Burrows Chapel in Lake View Cemetery, Skaneateles. Contributions may be made to Hospice of the Finger Lakes.
To send condolences visit: robertdgrayfuneralhome.com.