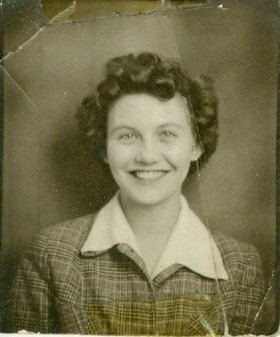 Loretta Wolford
unknown - unknown
Loretta Marjorie Leonard Wolford, fondly known as "Putt Putt", passed away peacefully Dec. 16, 2013, at her son's home with family at her side. Loretta grew up in East Syracuse, NY and graduated from East Syracuse High School.
Loretta and her husband owned a plumbing and heating company for several years. Loretta was also employed by the Oscar Meyer Company and then became an administrative secretary for the Superintendent of East Syracuse-Minoa Schools.
Loretta enjoyed the daily crossword puzzle in the morning paper, reading, crocheting, crafts and quilting. She entered a quilting contest and won an award. Her biggest joys were her family and camp on Lake Ontario. She and her husband, with family and friends, built the camp in the late 1970s.
Loretta is predeceased by her spouse of 61 years, John Carlton Wolford, son-in-law Charles Barnes, sisters Margaret "Peg" Griffin, June Armstrong, Laura Bielec and bothers Stewart and Donald Leonard.
Loretta is survived by three sons, David (Janis), Paul (Patti) and John (Colleen), two daughters, Dawn Barnes and Patricia (Eugene), step-brother Edward Orcutt (Louann) of Lakeland, FL, sisters-in-law Frances Cole and Delores Leonard, ten grandchildren, twelve great-grandchildren and several nieces, nephews and cousins.
Calling hour: 10 to 11 a.m. Friday, Dec. 20, at R. H. Schepp & Son Minoa Chapel with services at 11 a.m. at the funeral home, 6530 Schepp's Corners Road. Burial follows at White Chapel Memory Gardens, DeWitt.
Contributions in lieu of flowers can be made to Advocate Inc. 609 Vine St. Liverpool, NY 13088 or the Walt Bazidlo Scholarship Fund through CORE F.C.U. 7200 Kirkville Rd. East Syracuse, NY 13057.