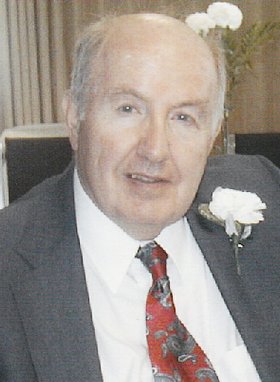 Raymond L. Hewes
unknown - December 11, 2013
Raymond L. Hewes, 78, of Baldwinsville, passed away on Wednesday, Dec. 11, 2013, at St. Joseph's Hospital Health Center with his family by his side. Ray was a life resident of the Syracuse area, and worked for the U.S. Postal service for 12 years. He enjoyed electronics, computers, playing the piano, history, watching old movies and had a great sense of humor. Ray also enjoyed spending winters in Leesburg, FL. He was associated for many years with the Kingdom Hall of Jehovah's Witnesses in Baldwinsville. He was predeceased by his parents, Clarence and Edna Hewes; brother, Ronald Hewes; two grandchildren, Casey O'Brien and Paula Crisafulli.
Surviving to cherish his memory are his devoted wife and caregiver of 57 years, Shirley Hewes of Baldwinsville; four daughters, Debra (Michael) Liepke of Star Lake, NY; Cheryl O'Brien (Steven Smith) of Ogdensburg; Janet (Ed) Beardsley of Skaneateles; Cindy Tompkins of Liverpool; thirteen grandchildren, ten great-grandchildren, and his "grand-parrot" Marion.
Funeral services: 3 p.m. Saturday, Dec. 14, at the Maurer Funeral Home Moyers Corners. Burial will be private at Riverview Cemetery in Baldwinsville. Calling hours: 4 to 7 p.m. Friday, Dec. 13, at the funeral home 3541 State Route 31, Baldwinsville. Contributions in Raymond's memory may be made to the American Heart Association, Heart Gifts Processing Center, PO Box 3049 Syracuse, NY 13220, or the Kingdom Hall of Jehovah's Witnesses 7758 Maple Rd. Baldwinsville, NY 13027.