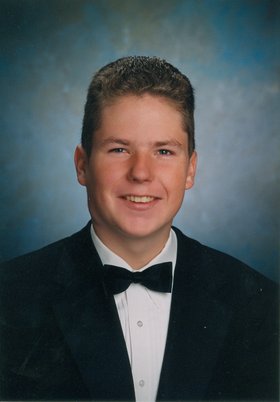 Nathan Karazuba
unknown - December 6, 2013
Nathan Matthew Karazuba, 32, of Camillus, formerly of Fayetteville, passed away on Friday, Dec. 6, 2013 after a long illness.
Nathan's gift to his family and friends is reflected in his favorite quote by Helen Keller, "We could never learn to be brave and patient, if there were only joy in the world." He was both brave and patient, and we will miss him.
Born in Syracuse, Nathan graduated from Christian Brothers Academy and attended LeMoyne College, SUNY at Morrisville and Onondaga Community College.
Although his illness kept him from completing his college education, Nathan was a published author. "My Illness-A Cancer Patient's Journey" describes his 12-year battle with the "beast." Nathan's courage has been, and will continue to be an example to those whose lives he touched.
Surviving are his mother, Shannon, Karazuba of Fayetteville and his father Frank (Beverly Hogan) of Camillus, brothers Paul (Jinah) of San Jose, CA and Adam of Saratoga Springs, N.Y., his maternal grandmother, Mary Coon of Fayetteville, along with several aunts, uncles and many cousins. Nathan was predeceased by his paternal grandparents, Ivan and Maria Karazuba and maternal grandfather, Paul Coon, all formerly of Syracuse.
Nathan and his family wish to extend their thanks to Dr. Anthony Scalzo, Anne Marie Cortese and all the staff of Crouse 4 South along with Dr. Gordon Phillips and the staff at The Wilmot Cancer Center, Rochester.
Calling hours for Nathan: 4-7 p.m. Thursday, Dec. 12, from at Eaton Tubbs Fayetteville Chapel, 7191 East Genesee St., Fayetteville. Mass of Christian burial: 10 a.m. Friday, Dec. 13, at Immaculate Conception Church, Fayetteville. Burial will be private.
In lieu of flowers the family requests that donations be made to Delete Blood Cancer, DKMS, 100 Broadway, 6th Floor, New York, NY 10005.