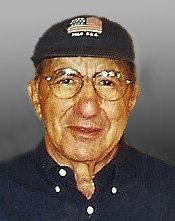 Louis Procopio
unknown - November 25, 2013
Louis "Louie" J. Procopio, 83, formerly of Lafayette, passed away Monday, Nov. 25, 2013, at Loretto. A lifetime resident of the Syracuse area, he grew up on the West end and was a graduate of St. Lucy's Academy. Louis was an Air Force veteran. He retired from Colonial/Chubb Life Insurance Co. and ran Pro's Produce stand for many years. He spent many years volunteering at St. Lucy's Food Pantry and the Brady Faith Center. He was the 2012 recipient of the "God Love Ya" award for his volunteerism at the Brady Center. He enjoyed making pizza for his family, traveling and SU sports, especially basketball and football.
Louis was predeceased by his parents, Domenico Procopio and Mary Corasaniti from Davoli di Marina, Reggio di Calabria, Italy; and brother, Victor of Syracuse.
Surviving are his wife of 51 years, the former Joan LaScola; daughter, Ann (Carlos) Roman of Bethlehem, PA; sons, Mark (Michelle) of Horseheads, Thomas (Debbie) of Kirkville and Michael of Elmira; 10 grandchildren; and cousins.
The family wishes to thank the staff at The Heritage for their care.
Rev. James D. Mathews celebrated a funeral Mass onFriday, November 29 at 10 a.m. in St. Lucy's Church. Louis was laid to rest in Assumption Cemetery.
In lieu of flowers, contributions may be made to St. Lucy's Church Food Pantry, 432 Gifford St., Syracuse, NY 13204. Please share condolences at buranichfh.com.