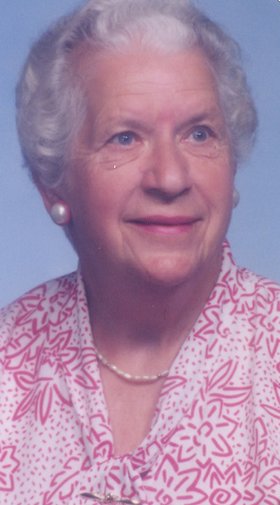 Edna Bailer
unknown - November 27, 2013
Edna Wheeler Bailer, 94, passed away peacefully at her home in Amber, Nov. 27, 2013. Born in Otisco, she was a lifetime member of Amber Congregational Church where she served as choir director for 17 years. She was a charter member of the Amber Fire Department Ladies Auxiliary and was active in the Otisco Senior citizens. Edna lived a full and active life for many years and enjoyed traveling with her late husband. The family would like to thank all who provided support during Edna's journey, especially the Hospice team and Colleen.
Edna's husband of 50 years, Donald, predeceased her in 1992. She is also predeceased by her siblings Marjorie Seeley, Clifford Wheeler, Ethel Trendowski, and Raymond Wheeler.
Edna is survived by her children, Ronald Bailer (Deb Williams) of Cortland; Faith (John) Stopyro, Neil (Karen) Bailer, and David (Roxann) Bailer, all of Marietta; her brother, Malcolm Wheeler, and her sister-in-law Norma Bailer; 11 grandchildren; 17 great grandchildren and one great-great grandson.
A memorial service was held at 2 pm on Sunday, Dec. 1, in Amber Congregational Church. Per Edna's wishes, there were no calling hours, and burial was private. In lieu of flowers, please make a contribution to Amber Congregational Church or Amber Fire Department.
Ryan Funeral Home, Marcellus had arrangements.