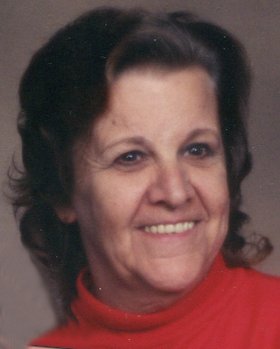 Nola Reeves
unknown - August 23, 2013
Nola M. Reeves, 73, of West Monroe, died Friday, Aug. 23, 2013, at St. Joseph's Hospital. A native of Delphi Falls, N.Y., Nola resided in West Monroe since 1976. She was a 1957 graduate of Fabius Pompey High School and was the daughter of the late Cramer and Gertrude (Hobart) Becker.
Nola retired in 1982 from the 21st NORAD at Hancock Field after 18 years as an administrative assistant for the U.S. Air Force. Since then she went on to operate a home based business called Reeves Millie Woodcrafts. Nola was a member of the Ladies Auxiliary VFW Post #7325 in Constantia and a member of the Amazing Grace Christian Fellowship in Cleveland. Nola was an avid bowler who belonged to several leagues throughout the years, enjoyed crafting, and led a campaign to keep classic country music on the air. She loved her family and was very generous and will be dearly missed by all.
Nola was predeceased by her husband Ronald Reeves Sr. in 2010 and by a brother, Donald Becker.
Nola is survived by three daughters: Stephanie (David) Jones of Joplin, MO, Jodi (Larry LaRock) Scott of Cleveland, Ronald Reeves, Jr. of West Monroe, Steven (Tammy) Reeves of West Monroe, and Kathleen (Tom) Rivera of Tucson, AZ; her siblings: James Ferguson of Manlius, Diane Wallingford of Fenner; 13 grandchildren; and by four great grandchildren.
Contributions in Nola's memory may be made to the West Monroe Volunteer Fire Dept ., P.O. Box 29, West Monroe, NY 13167.
Calling hours were held at Krueger Funeral Home, 2619 Brewerton Road, Mattydale. Funeral Services were also held at the funeral home with burial following in White Chapel Memory Gardens, Dewitt.