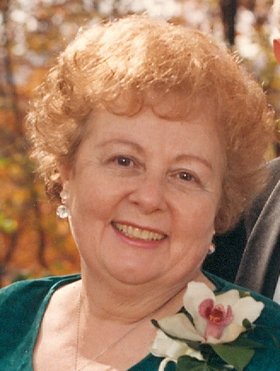 Margaret Falso
unknown - August 18, 2013
Margaret L. (Ortado) Falso peacefully went home to be with her Lord on Sunday, Aug, 18, 2013. She was home at the Nottingham and was surrounded by her family. Margaret was born on December 22, 1924 to Mary F. and Vincent A. Ortado in Brooklyn, New York. In 1940 at the age of 16, her family moved to Syracuse. After graduation, she was employed by Kemper Insurance. On June 17, 1950 she married Frank Falso, Jr. Together they built a home in Fayetteville. She belonged to the Onondaga Guild, was a supporter during the early years of the Syracuse Symphony, and served as a library volunteer in the Fayetteville-Manlius School District. Margaret was a Charter member of Good Shepherd Lutheran Church in Fayetteville. She served on the Altar Guild and was very active in all church activities. Margaret and Frank moved to Erie Village in 1998 and Margaret moved to the Nottingham in 2012.
Margaret was known by all for her sweet disposition and loving kindness. She was a devoted and loving wife, mother, grandmother, relative, neighbor and friend. She was a skilled cook and baker, known especially for her pies. Despite enduring many physical challenges in her life, Margaret always had a positive attitude and was more concerned about others than herself.
Margaret is survived by her husband of 63 years, Frank Falso, Jr.; her sons, Frank J. (Valerie) Falso and Christopher Falso; daughter, Carolyn (Nicholas) Cifra; grandchildren, Andrew and Timothy Falso and Nicole Cifra; three great-grandchildren; and several nieces and nephews.
Margaret was predeceased by her loving parents and her older sister and best friend, Henrietta R. Monfort.
Memorial service 11 a.m. Saturday, Sept. 7, at Good Shepherd Lutheran Church, Fayetteville. The family will greet friends and family at the church after the service.
In lieu of flowers, the family requests that donations be made and divided between two places Margaret loved and appreciated very much: Good Shepherd Lutheran Church, 7249 Highbridge Rd., P.O. Box 236, Fayetteville, NY 13066 and her second family at the Nottingham RHCF, the Nottingham Employees Appreciation Fund, 1301 Nottingham Rd., Jamesville, NY 13078.
For a guest book, please visit scheppfamily.com.