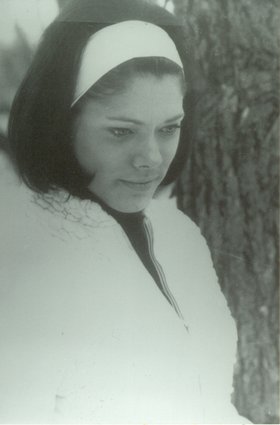 Kristen P. Ralph
unknown - August 26, 2013
Kristen P. Ralph, 64, of Fayetteville passed away Aug. 26, 2013, at home. Born in Syracuse, Kristen graduated from Manlius Pebble Hill School and earned a bachelor's degree in psychology from Syracuse University, graduating cum laude. Kris began an exciting career in the broadcast industry in New Yor City working for the National Broadcast Company as a Unit Manager in the sports segment. Through her nine years with NBC she rose to vice president of finance and logistics in the Olympic Business Unit and held a variety of positions in production planning. She continued to flourish in the entertainment industry working as the President and CEO for the Post Group, a post edit production company located in Hollywood, CA from 1990 to 1994. She went on to work and ultimately retire in 2000 from Avid Technologies in an international business development capacity, traveling and developing markets in Eastern Asia and Europe.
Kris volunteered at Memorial Sloan Kettering - Childrens Cancer Ward in NYC and Cedar Sinai Medical Center - Childrens Aids Unit in Los Angeles, CA. Kris loved reading, following the movie and television industry, news and traveling the Far East. She spent much of her time in retirement with her family, especially her nieces and nephews
She is survived by her mother, Gretchen Ralph of Fayetteville; two sisters, Chandler Ralph and husband David Aldrich of Lake Placid and Karen Maandag and husband Sieg of Amsterdam, Netherlands; brother, John Ralph and wife Julie of Skaneateles; nieces and nephews, Sarah, Simon, Chris and Kevin; three cousins, Ole, Kris and Eric and an aunt, Barbara Deschaine. She was predeceased by her father, John R. Ralph.
The family will have a private time of remembrance. Contributions may be made to The Balanced Mind Foundation, whose mission is to provide family resources for children with mood disorders, located at 566 W. Lake St., Suite 430, Chicago, IL 60661; or thebalancedmind.org. For a guest book, please visit: scheppfamily.com.