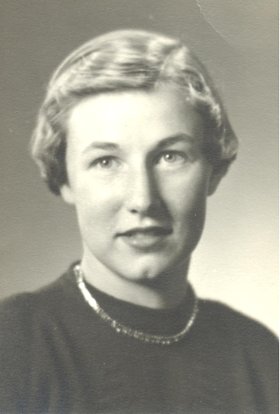 Louise Wilson
unknown - August 10, 2013
"Ricky" Louise Richardson Wilson of Marcellus passed on Saturday, Aug. 10, 2013, at Iroquois Nursing Home following a brief illness. She was born on Nov. 3, 1930 in Syracuse.. She Graduated from SUNY Cortland and was employed as a physical education teacher and coach of numerous sports at Driver Middle School in Marcellus for more than 25 years. Ricky loved her community, her church (the Marcellus Methodist Church), and was a champion for Marcellus Mustang girls soccer.
She was predeceased by her husband Brud (Frank) in 2010 and her parents, Reverend Dean and Ruth Richardson.
Survived by her daughter Heidi (Steven) Busa of Skaneateles and son Jon (Laura Beth) Wilson of Apex, North Carolina, brothers Dean (Lise) Richardson of Wolfeboro, New Hampshire and William (Cristy) Richardson of Pittsford, and beloved grandchildren Kevan and Kathryn Busa and Rachel, Thomas and Robbie Wilson.
Calling hours were 4-7 p.m. on Monday, Aug. 19, at the Plis Funeral Home, 33 North St., Marcellus. Private family services took place on Tuesday, Aug. 20.
Donations may be made to the camper scholarship fund at the Marcellus Methodist Church.