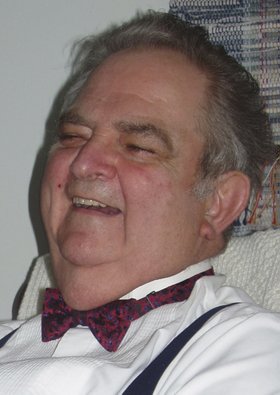 John Place
unknown - August 19, 2013
John Richard Place, 78, of Baldwinsville, passed away on Aug. 19, 2013.
Celebration of life: 2 p.m. Saturday, Aug. 24, at Hillview Community Baptist Church in Baldwinsville. A private burial will be held at a later date.
John was born on Jan. 14, 1935. He grew up in Hudson Falls, N.Y., and graduated from Hudson Falls High School. He worked at Pinkerton National Detective Agency and as a district manager for the New York State Insurance Fund, retiring in 1991. John was active in his church, and also a member of the Baldwinsville Theater Guild, for a number of years.
John is survived by his wife of 56 years, Lois Grace Magee Place and their five children, Catherine Miskelly Benedict, Nancy Helmick, Barbara Banta, John Place, David Place and their families, including nine grandchildren.
Memorial contributions for mission outreach may be sent to Hillview Baptist Church, 7382 O'Brien Road PO Box 157 Baldwinsville, NY 13027.