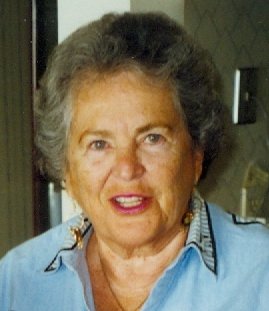 Hallie Bowser
unknown - August 12, 2013
Hallie Kartluke Bowser, 85, of Fayetteville, passed away peacefully Monday, Aug. 12, 2013, in Stowe, VT where she had recently moved. Born in Wharton, NJ, she grew up and attended school in Knoxville, TN and Virginia Intermont College. She was a member of the First English Lutheran Church in Syracuse.
Hallie was predeceased by her first husband, Paul Kartluke in 1985; her second husband, Aaron F. Bowser in 2005; her son, Brett Kartluke in 1984 and stepdaughter, Molly Bowser Hedrick in 2000.
She is survived by her son, Paul (Leslie) Kartluke of Stowe, VT; step-children, Margaret (Kurt) Bowser Mohlman of New Haven, CT, Melinda (Bob) Bowser Welter of Port Orange, FL, Mary Beth (Bob) Bottini of Monroe, CT; Dr. Michael (Melanie) Bowser of LaFayette and John (Leslie) Bowser of Cazenovia; grandchildren, Kelley and Sarah Kartluke; and many step grandchildren and great-grandchildren.
Services will be private.
Contributions: may be made to First English Lutheran Church, 501 James St., Syracuse, NY 13203, Wanderer's Rest Humane Association, P.O. Box 535, Canastota, NY 13032 or the SPCA, 5878 E. Molloy Rd., Syracuse, NY 13211.