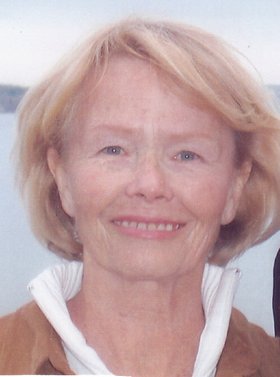 Kay S. Logan
unknown - August 13, 2013
Kay S. (Songer) Logan, 76, of Skaneateles, died Tuesday, Aug. 13, 2013. Born in Syracuse, she was a dedicated and loving wife, mother and grandmother. Her love and devotion to family was most important. Many lives were touched by her loving heart.
She had retired as a nurse from Upstate Medical Center, was a member and secretary for the Skaneateles Garden Club, a member of the Skaneateles YMCA, the Alter and Rosary Society for St. Patrick's Church in Otisco, and served on the Ski Patrol at Song Mountain. She enjoyed oil painting, cooking, sewing and especially babysitting for her family.
Surviving are her husband of 58 years, Joseph W., six children, Deborah (Mark) Ganley, Mary Beth (Peter) Riehlman, Janice Logan, Terry (Barry) Bocklet, John (Ginger) Logan and Michael Logan, a brother Leonard Songer, a sister, Linda Mooney, 15 grandchildren and two great-grandchildren.
In lieu of flowers contributions may be made to the Skaneateles Garden Club. To send condolences visit: robertdgrayfuneralhome.com.