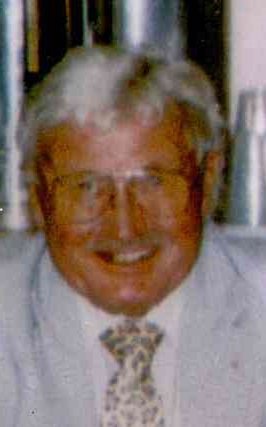 Donald Way
unknown - August 11, 2013
Donald Carroll Way, 91, of Carriage House Circle, Cazenovia, passed away Sunday, Aug. 11, 2013, at Community Memorial Hospital in Hamilton.
He was born March 8, 1922 in the town of Cazenovia, a son of Carroll and Lena Porter Way. He was a graduate of Cazenovia High School and received his Associates Degree from Morrisville Agricultural and Technical College. He enlisted in the U.S. Navy in 1942 where he served on the U.S.S. Bunker Hill and was honorably discharged in1945. Don was an inspector for the U.S.D.A. for over 25 years in Omaha, NE and Rochester.
Don was a member of the Morrisville Community Church; the American Legion Post #88, and the F&AM Lodge #616 in Cazenovia.
Surviving are his children, Rebecca Bachrach of Brentwood, CA; Bonnie and Steven Morris of Eaton; and Donald Way of Morrisville; sisters, Ruth Bullard of Chittenango; Mildred Kent of Morrisville; and Anne Miller of Oneida; a brother, Robert Way of Syracuse; seven grandchildren; four great-grandchildren, several nieces, nephews and cousins. He was predeceased by a daughter, Joyce Helfrich, and two brothers, Elmer and Kenneth Way.
In keeping with his wishes, services and interment in the New Woodstock Cemetery are private at the convenience of his family.
Contributions may be made to the American Legion Post #88, PO Box 263, Cazenovia, NY 13035-0263.
Arrangements have been entrusted to Burgess & Tedesco Funeral Home, 31 Cedar St., Morrisville, NY.
To send a condolence and sign the Book of Memories online go to burgessandtedescofuneralhomes.com.