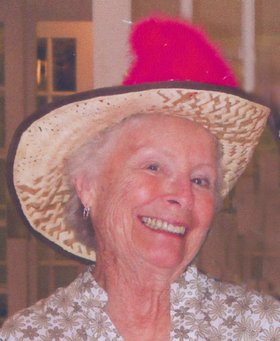 Mary Jane Davis
unknown - August 6, 2013
Mary Jane "MJ" Davis, 90, of Solvay, passed away Tuesday, Aug. 6, 2013, at Upstate University Hospital at Community General. Born and raised in Syracuse, Mary Jane lived in Fairmount, Manlius and Lakeland, Fla., before moving to Solvay in 2002. She was a graduate of Valley High School. She was employed for 10 years with Bristol-Myers Squibb Co. and formerly worked for Thermold Corp. and R.E. Dietz Co.
Mary Jane was a member of the Strawberry Squares and the Sullivan Squares dance clubs. An avid seamstress, she also enjoyed gardening and spending time with her family at her camp in Cleveland, NY.
Mary Jane was predeceased by her husband of 68 years, Russell M., in 2009; and sister, Shirley Appleby.
Surviving are her son, Russell G. (Larine) of Syracuse; daughter, Jill (Robert) Doss of Chittenango; sisters, Jeanne Harris of Syracuse and Joanne Cunningham of Pompey; grandchildren, Phillip (Heather) Davis of Horseheads, Colleen (Ben) Price of DeWitt, Michael (Frances) Davis of Orlando, FL, Robert Doss of Chittenango and Leann (Tim Diggs) Kay of Pleasant Prairie, WI; seven great-grandchildren; brother-in-law, James A. Davis of Syracuse; several nieces and nephews; and companion, Pat Baranello of Solvay.
Graveside services were private at Onondaga County Veterans Memorial Cemetery. In lieu of flowers, contributions in Mary Jane's memory may be made to one's favorite charity. Share online condolences at BuranichFH.com.