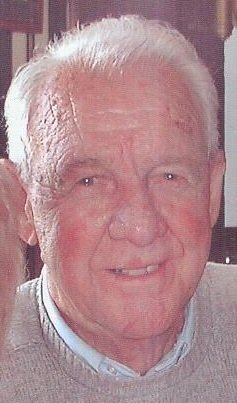 Howard A. Haffenden
unknown - August 10, 2013
Howard A. Haffenden, 91, of Jamesville, passed away unexpectedly on Saturday, Aug. 10, 2013, at University Hospital. He was born in Syracuse, the son of the late Howard and Elizabeth Haffenden. He graduated from Jamesville High School and attended SUNY Morrisville.
Mr. Haffenden was an inseminating technician for Connecticut Artificial Dairy Cattle and was a 45 year member of the Holstein Friesian Association of America. He was a member of and served on the Board for the Onondaga County Farm Bureau and was a past president of the Onondaga County Artificial Breeders Dairy Cattle Association. His life-long hobby was raising registered Holstein cattle. Mr. Haffenden worked in the sales division of Oswego Asphalt Corp. for over 40 years. He was an usher for many years at Fayetteville United Methodist Church.
He was predeceased by his wife of 27 years, Rose Gill Haffenden; his sisters, Gladys Haffenden McKinley and Dolores Haffenden Woulfe; his step brother, Quinton Bealer, and step sister, Clarissa Bealer Amidon; and his step grandson, Ryan G. Bilyeu.
Howard is survived by his children, Gloria George of Rodman, N.Y., Howard A. Haffenden, III of Campbell, CA, Alva Jean Darling of West Monroe; a stepson Robert J. Willis, and a stepdaughter, Janet Willis Carrington of Cicero; step sister, Janet Stanton of Pottersville, NY; four grandchildren; and six great grandchildren. In lieu of flowers, contributions may be made to the Auxiliary of Community General Hospital. For a guest book, please visit scheppfamily.com.