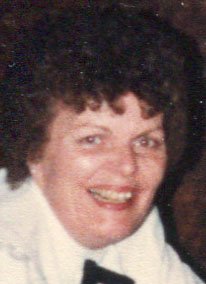 Maureen A. Peck
unknown - July 22, 2013
Maureen A. Peck, 75, formerly of 131 North Edwards St., died Monday, July 22, 2013, at Loretto Nursing Home. Maureen grew up in Syracuse and was the last surviving daughter born to the late Richard N. and Mary (Snyder) Peck.
Maureen began her career in banking at the age of 18 at Lincoln Bank . She continued to work in various capacities until retiring in 1992 as the branch president. She was an avid reader and a member of Blessed Sacrament Catholic Church on James Street in Syracuse.
In addition to her parents, Maureen was predeceased by her siblings, Donald Peck in 2003 and Louise Clark in 2012.
She is survived by a brother, Richard "Dick" Peck of NH; several nephews; her niece, Donna Peck of Alpharetta, GA; and several great nieces and nephews.
Contributions in Maureen's memory may be made to the American Lung Association, 155 Washington Ave., Suite 210, Albany, NY 12210.
All services will be held in Georgia where her niece resides.