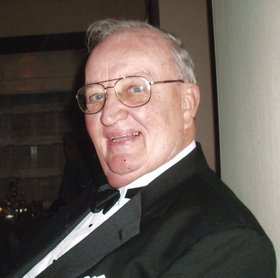 Horace Whiteley, Jr. MD
unknown - July 31, 2013
Horace William "Hod" Whiteley, Jr. MD , 84 of Chestertown, Maryland, and Lyman Island, Charleston Lake, Ontario, died Wednesday July 31, 2013, peacefully at his home. He was the son of Dr. Horace Whiteley and Sylvia Baker Whiteley of Jordan.
Horace graduated the Manlius School, University of Pennsylvania and Syracuse Medical School. He trained in surgical oncology at Memorial Hospital in New York and went on to become a true pioneer in the surgical treatment of cancer at Sloane Kettering. After retiring from active practice he served as a surveyor/consultant with The Joint Commission. He deeply enjoyed playing his piano, reading History and downhill skiing in the course of his full life.
He is survived by his loving wife of 10 years, Sihn Ja Whiteley; son Horace William Whiteley III; and granddaughters; Dana Elizabeth Whiteley; Lynn Marie Whiteley; Paige Kathleen Whiteley of Newtown Square, Pa.; Sister Ann Tracy of Bristol, Ct; Brother Daniel Whiteley of Gallipolis, OH; and many other loving nieces, nephews and relatives.
Horace was predeceased in 2002 by his wife of 48 years, Elizabeth Surprenant Whiteley.
Funeral services: 10 a.m. Monday, Aug. 5, in Christ Church, 25 N. Main St., Jordan, with the Rev. Joseph Bergin officiating. Burial will be in Maple Grove Cemetery, Jordan. In lieu of flowers, the family requests donations be made to Washington College, 300 Washington Avenue, Chestertown, MD 21620.The Bush Funeral Home of Jordan has charge of the arrangements.