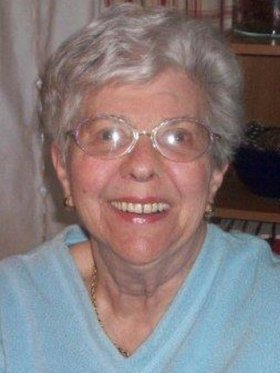 Greta Renfro
unknown - August 3, 2013
Greta Grinnell Renfro, 88, of Skaneateles, died Saturday Aug. 3, 2013. Born in Amber, she had retired from Robtron Co. formerly of Skaneateles and had been an Avon representative for over 25 years. She was a member of the United Methodist Church in Skaneateles, the Skaneateles Business Women's Association, was an avid bowler and a volunteer for Hospice of the Finger Lakes.
She was predeceased by her husband Robert in 2001 and her son Richard in 1982.
Surviving are her daughters Barbara R. (Larry) Schmaus of Clearfield, PA; and Christine R. (Brian) Buff of Skaneateles; a sister Norma Bennett of Rochester; six grandchildren, Benjamin, A. Michael and Margaret Schmaus, Phillip McMullen, Kimberly Bobbett and Brenda Buff, five great-grandchildren and several nieces and nephews.
Services: 11 a.m. Friday, Aug. 9, at the Skaneateles United Methodist Church. Calling hours: 4 to 7 p.m. Thursday, Aug. 8, at the Robert D. Gray Funeral Home, 49 Jordan St. Skaneateles. In lieu of flowers contributions may be made to the Skaneateles United Methodist Church or Hospice of the Finger Lakes. To send condolences visit: robertdgrayfuneralhome.com.