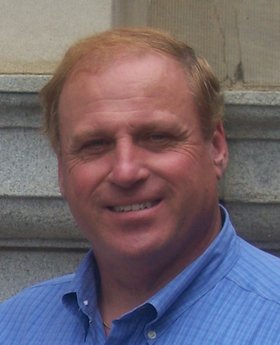 Daniel M. Luczyski
unknown - July 27, 2013
Daniel M. Luczyski, 64, of Jamesville, passed away on Saturday, July 27, 2013, at Crouse Hospital with his wife by his side. Born on March 8, 1949, he graduated from Jamesville-DeWitt High School and Loyola University in Montreal. During his high school and college years, Dan excelled in sports and received a full football scholarship to Loyola. Dan had a long career in medical sales and when he retired, enjoyed buying and selling antiques. He also had a great love for DeRuyter Lake, from when he was young and his family would vacation there on many summers until he bought a place of his own. Dan loved to fish and taught his son how to be a great fisherman. He and his family enjoyed many years and have wonderful memories of our time there.
Dan is survived by his wife Cheryl, son Ryan, step-daughters Kristen and Alyssa, sister Kathleen Yockell, brother Richard and sister-in-law Cynthia Luczyski. He is predeceased by his parents Joseph A. and Kathleen Luczyski and brother Joseph E. Luczyski. Dan is also survived by several nieces and nephews, David, Lauren, Derek, Rich, Jon Guy and Michelle.
Private services were held for immediate family only and there will be no calling hours.
Donations can be given in Dan's memory to the American Diabetes Association, CNY Region, 356 Midler Ave., Syracuse, N.Y. 13206 or the CNY SPCA, 5878 East Molloy Road, Syracuse, N.Y. 13211.
For a guest book, please visit: scheppfamily.com.