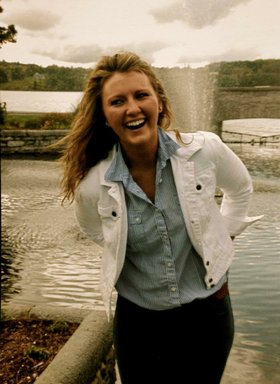 Stephanie Baron
August 29, 1994 - July 30, 2013
Before her passing on July 30, 2013, Stephanie (Pookie) Morgan Baron forged an 18-year-old path of laughter, compassion, and generosity which continued even in death as an organ donor. Born on Aug. 29, 1994 in Syracuse to Julie Baron and Charles Baron, Steph was a graduate of Westhill High School and a rising sophomore at St. Lawrence University. An avid lover of life, Pookie enjoyed playing basketball, listening to music, and spending time with family and friends. Her high-spirited personality made her the kind of young woman that anyone would be proud to call daughter, sister and friend.
Steph is survived by her parents and sisters, Alexandria Baron and MacKenzie Baron; grandmothers, Irene Waleski, Avery Dye, and April Roberts; grandfather, Jan Roberts; and numerous aunts, uncles, cousins, and countless friends who thought the world of her. She is preceded in death by her paternal grandfather, Dave Baron.
Visitation was held on Friday, August 2 at St. Paul's Episcopal Cathedral, 220 E. Fayette St. in Syracuse, with a memorial service to celebrate Pookie's life on Saturday, August 3 at St. Peter's Church, 12 Mill St. in Cazenovia. In lieu of flowers, donations can be made to The Stephanie Baron Memorial Fund c/o The CNY Community Foundation, 431 E. Fayette St., Syracuse, NY 13202 or securely online at cnycf.org/Baron.