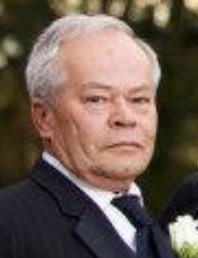 Roger M. Leppard
unknown - July 25, 2013
Roger M. Leppard, 66, of Baldwinsville, passed away Thursday, July 25, 2013, at Kingston Hospital. He was born in Syracuse and was a native of Baldwinsville where he graduated in 1965 from C. W. Baker High School. He served in the US Army during the Vietnam Conflict completing both Airborne and Ranger Schools and went on to be lead scout of the 11th Armored Cavalry. He is the recipient of two Purple Hearts and completed Drill Sergeant School as Honor Graduate and finished up his service training new soldiers. He worked as a General Contractor for 43 years and was also a lifetime member of the Baldwinsville Fire Department.
Surviving are his wife, Frances (Gibson) Leppard of Southington, CT; sons, Brett Leppard of Baldwinsville and Brian and Kelly (Berkmoes) Leppard of Plantsville, CT; beloved grandchildren, Hailey and Ethan Leppard, both of Baldwinsville; sister, Sandra Barcomb of Troutsville, VA; brothers, Larry of Concord, NH, Donald of Liverpool and Randy of Syracuse; and several nieces and nephews.
Calling hours: 4-7 p.m. Thursday, Aug. 1, 2013, at Falardeau Funeral Home, 93 Downer St., Baldwinsville. Services are at 7 p.m. following the calling hours. Burial will be private.