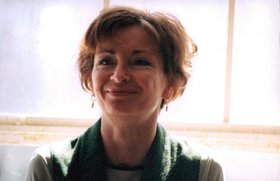 Margaret Lormand
unknown - July 23, 2013
Margaret Ellen ("Peg") Mondrick Lormand, 59, died peacefully on July 23, 2013, surrounded by her family in her home in Manlius after a long, courageous battle with cancer.
Peg was born in Rome, N.Y. on Jan. 12, 1954, to Gwendolyn and John Mondrick. Peg was the seventh daughter born to the large, loving Mondrick family. Brothers John David, James Michael, and Joseph Peter followed Peg. With her sisters Catherine, Mary Jane, Terry, Paula, Joan, and Betsy, Peg performed as part of the Mondrick Sisters. The group sang each summer at the Atlantic City boardwalk, and appeared on the Ted Mack Amateur hour.
Peg met Joe Lormand when he was her sky diving instructor, and they were married in Boonville, N.Y., on July 6, 1979. Joe and their two beautiful and accomplished daughters gave Peg great joy. Peg took pleasure in creating gourmet meals and a beautiful environment for her family.
After graduating from the University of Rhode Island, Peg earned her master's degree from Syracuse University. Peg served as a guidance counselor for many years at the Liverpool High School Annex, where students and faculty treasured her kindness, generosity, and wit – and her unfailing chic.
Peg is survived by her husband Joe Lormand of Manlius; daughter Dr. Lydia Lormand of Springfield, MA; daughter Madeline Lormand of Boston, MA; sisters Catherine Hacking and Terry Martin, both of Okeechobee, FL; Mary Lane Gatti of Indiana, PA; Paula Girard of Jackson, Michigan; Joan Hauser of Raleigh, NC; and Betsy Mueller of Clinton, NY; brothers John David (JD) Mondrick of Westmoreland, N.Y.; James Michael Mondrick of Rome; and Joseph Peter Mondrick of Shoreham, N.Y.; and many much-loved nephews and nieces.
Peg's family wants especially to thank Bonnie Atkinson for the friendship and loving care she gave Peg during her last years.
Private services will be held for immediate family. Those wishing to make a donation in Peg's memory may do so to the CNY SPCA at 5878 E Molloy Rd., Syracuse, NY 13211.
Arrangements by Newell-Fay Manlius Chapel of Schepp Family Funeral Homes.