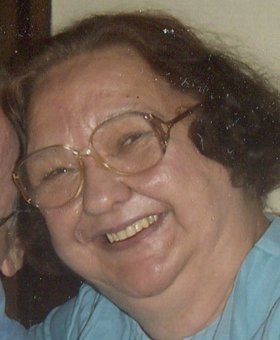 Helen Glowacki
unknown - July 30, 2013
Helen F. Glowacki, 71, of Sunnycrest Road, died Tuesday, July 30, 2013, at James Square Health and Rehabilitation Center. Helen was a native of Borodino, N.Y., and grew up in Cato for 10 years before residing in Syracuse for most of her life. She was the daughter of the late Nicholas and Anna (Scheftic) Lischak.
Helen retired in 1994 after 10 years as a housekeeper for St. Joseph's Hospital. After that she worked as a CNA at Loretto Cunningham.
She was predeceased by her daughter, Christina Tracy, in 2001 and by her siblings, Walter Lischak and Jeanette Parody.
Helen is survived by two daughters: Teresa Spaford of Onondaga Hill, and Stephanie Glowacki of TN; a son: Leonard Glowacki of Liverpool; five siblings: William Lischak of Syracuse, Pauline Pare' of Grants Pass, OR, Florence Larson of Webster, NY, Pearl Card of Skaneateles, and Annette Deon of Cicero; six grandchildren; and two great grandchildren.
Friends may call on Monday from 10 a.m. – noon at Krueger Funeral Home, 2619 Brewerton Road, Mattydale. Funeral services: noon at the funeral home followed by burial in Loomis Hill Cemetery, Syracuse.