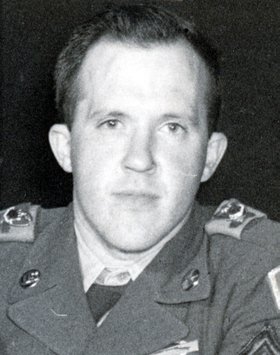 Harold N. Fields
unknown - July 26, 2013
Harold N. Fields, 84, of Baldwinsville, passed away Friday, July 26, 2013 at Seneca Hill Manor, Oswego. He was born in Watertown and has lived in the Baldwinsville area most of his life. He was an Army veteran of the Korean War, and worked in construction most of his career before retiring from Fulton Spring Shop in Fulton. Harold was predeceased by his parents, George and Mabel Fields, his sister, Harriet Fields, brother, George Fields and nephew, Thomas Fitzpatrick.
Surviving are his wife of 63 years, Mabel L. (Fitzpatrick) Fields; several nieces and nephews including Barbara (David) Layton, Carol (Rosie) Fitzpatrick and Gary Fitzpatrick; grandchildren, David (Shaunna) Fitzpatrick, Steven Fitzpatrick and Jennifer Fitzpatrick; and a great granddaughter, Kelsey Fitzpatrick.
Calling hours: 4-7 p.m. Tuesday, July 30, at Falardeau Funeral Home, Baldwinsville. Services: 10 a.m. Wednesday, July 31, at the funeral home, 93 Downer St. Burial, Jacksonville Cemetery, Lysander. Contributions: American Heart Association, PO Box 417005, Boston, MA 02241-7005.