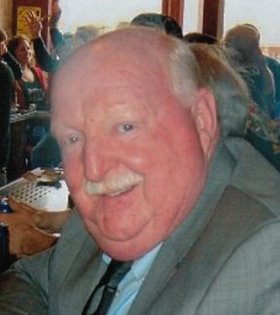 Richard T. Matthews
unknown - July 27, 2013
Richard T. Matthews, 67, of Skaneateles, passed away on July 27, 2013, after a brief battle with cancer.
Born in Queens, N.Y. to Joseph and Dorothy, he relocated to Central New York in 1970 and has resided in Skaneateles for the past 40 years.
With an outgoing personality, he enjoyed a career as a manufacturer's sales rep. He was an active member of the Camillus Elks, American Legion Post 239 and the Moose Lodge. His true passions were saltwater fishing, traveling, golf, camping, and woodworking. His other interests included a penchant for good food, fine wine, and a bargain. He had a love-hate relationship with the New York Giants.
He is survived by his wife of 45 years, Mary Beth; his four daughters, Elizabeth Simmons, Heather Parauda (Mark), Allyson Landon (Stephen), Victoria Magee (Ryan), six grandchildren, and brother, Joseph and family.
Funeral services were held at St. Mary's of the Lake Church in Skaneateles on Wednesday, July 31.
In lieu of flowers, donations may be made to the Camillus Elks Lodge 2367. P.O. Box 396, Camillus, NY 13031. To send condolences visit: robertdgrayfuneralhome.com.