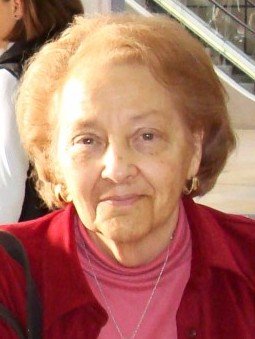 Katharine Fuess
unknown - November 6, 2012
Katharine Louise Fuess (Wissler) was released from her body, which gave up before her mind and spirit, Tuesday, Nov. 6, 2012, after a long battle with diabetes and kidney failure.
Born in Baldwinsville to Winifred and Frederick W. Fuess Jr., Kathy was the youngest of four siblings, Robert Fuess (deceased), Frederick Fuess III and Johanna Fuess (Armstrong).
Kate spent many happy days at their family homes near Baldwinsville and at Beaver Lake. Countless memories were made in these special places, which were very dear to her heart.
Katharine was forever pleased that the family home at Beaver Lake could be shared with others as a lasting legacy—it became Beaver Lake Nature Center, now an Onondaga County Park.
Educated at Michigan State and Penn State Universities, Kate was a professor of geography, having taught at universities around the world, including California Polytechnic State University in San Luis Obispo, CA. She finished her teaching career at Cuesta College.
While in California, Kate met Paul Wissler. They married at the First Presbyterian Church in San Luis Obispo and spent 31 years together.
Kate and Paul had two children, Carol, who married Stew Breish, and Paul Jr. (P.J.), who married Britni Rogers. Both of their children were married at the same First Presbyterian Church in San Luis Obispo. Britni gave birth to Kate's first grandchild, Ewan Frederick Wissler on June 23, 2013.
Kate remained in San Luis Obispo, CA and was active in the community at the First Presbyterian Church, where she published the newsletter for many years and was a long-time church elder.
Katharine will be remembered for her curiosity about the world around her, her determination, her dedication to teaching, and the love she gave to so many.
A memorial service was held Saturday, Dec. 8, 2012, at the First Presbyterian Church in San Luis Obispo, CA. Graveside service: 10:30 a.m. Aug. 10 at Riverview Cemetery, followed by a celebratory luncheon at Beaver Lake Nature Center's education room at noon. All who knew and loved Kate are welcome to attend.
Gifts may be given in Katharine's memory to the Beaver Lake Nature Center, at blnc@ongov.net, or the National Library Service for the Blind, at loc.gov/nls/donate.html.