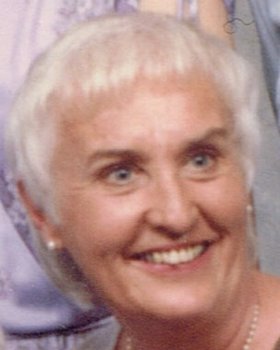 Beatrice Vinzant
unknown - April 22, 2013
Beatrice Ruth Quinlan Vinzant, of Spafford, died on April 22, 2013, after a short and courageous battle with pancreatic cancer. She was born on Oct.18, 1930 in Yonkers, NY to the late Edward M and Beatrice Evelyn Tier Quinlan. She resided in Chatham, NJ, for most of her early life and graduated from Chatham High School.
An active member of her community she was very involved in the Skaneateles Parent-Teacher Organization and Girl Scouts and the county 4-H organizations. She was treasurer of the Borodino Grange for many years, member of the Borodino Methodist Church, an elected assessor for the town of Spafford , and a member of the Assessment Board of Review until earlier this year.
She is survived by her husband of 56 years, Billy Glen Vinzant, her daughters, Jody Ann (Mike) Vinzant Rennie, Center Valley, PA; and Elizabeth Jane Vinzant Kelly, Clarksville, TN; her loving grandchildren: Theresa Marie (Monty) Racona Coffin, Oxford, NC; Rachel Lynn Rennie, Annapolis, MD; Tyler James (Ashley) Hahn, Franklinton, NC; William Vinzant Rennie, Philadelphia, PA; Miranda Lea Rennie, Center Valley, PA; great grandchildren Ayanna, Hannah, Mia, and Izayah Coffin, Oxford,NC.
She was pre-deceased by her parents and a daughter, Evelyn Ruth Vinzant Hahn.
There will be no calling hours locally. Celebration of life: 5 to 8 p.m. May 6 at Orchard Vali Golf Club. Calling hours: 10 a.m. to noon May 4 with service immediately following at the William Bradley Funeral Home, Main Street, Chatham, NJ. Burial will be in Hillside Cemetery in Scotch Plains, NJ. In lieu of flowers, contributions may be made to an organization of your choice. Bea Ruth desired to be an organ donor, she requested others consider doing the same. To send condolences visit: robertdgrayfuneralhome.com.