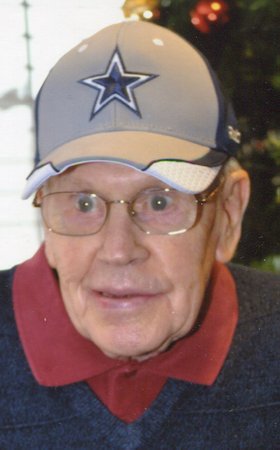 Arthur W. Shorney
unknown - April 25, 2013
Arthur W. Shorney, 83, longtime resident of Mattydale, died Thursday, April 25, 2013, at St. Joseph's Hospital Health Center. Arthur was a native of Syracuse, resided on Brookfield Road since 1968 and most recently resided at Syracuse Home. He was the son of the late Arthur V. and Elizabeth (Lessaongang) Shorney.
Arthur was a graduate of Central High School. He served in the U.S. Army, was a member of the D.A.V. and the American Legion, both in Syracuse. Arthur was an avid golfer who was involved in several golf clubs including Rogue's Roost and Liverpool Country Club. He was proud of his two holes in one and enjoyed following the stock market. Arthur was a communicant of St. Margaret's Church.
Surviving are his wife of 63 years, the former A. Ann Kelly; their six children: Michael (Jeanette) of Liverpool, Kathleen McHale of Clay, Arthur W. (Christine) Jr. of Shady Shores, TX, Brian (Shawne) and Keith (Patti), all of Baldwinsville, and Christine (Wendel) Province of Cordova, TN; fifteen grandchildren; and 14 great grandchildren.
Contributions in Arthur's memory may be made to St. Margaret's Food Pantry, 203 Roxboro Rd., Mattydale, NY 13211.
Calling hours: 1 to 4 p.m. Sunday, April 28, at Krueger Funeral Home, 2619 Brewerton Road, Mattydale. Prayer service: 12:30 p.m. Monday, April 29, at the funeral home followed by a 1 p.m. mass of Christian burial at St. Margaret's Church. Burial will be in Onondaga Valley Cemetery, Syracuse. For more information, photos and to sign the guest book, please visit kruegerfh.com.