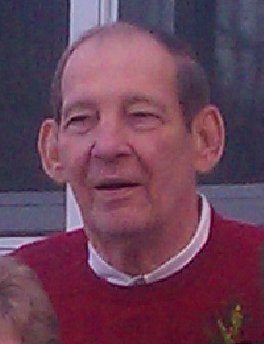 Wayne E. Byers
unknown - April 19, 2013
Wayne E. Byers, 72, of Baldwinsville, passed away Friday, April 19, 2013 at the Veterans Medical Center, Syracuse. He was born in Fulton and was a graduate of C.W. Baker High School in Baldwinsville. Wayne was an Army veteran from 1958-1963 where he served as an M.P. He was a State Trooper in Michigan for several years and also drove a Brinks truck before working for Allied Chemical Co. in Syracuse.
Surviving are his new wife of 37 years, Joyce L.; children, Alesia Ann Byers of Florida, Sherman (Teressa) Clarke of Liverpool and Kathy (Bob) Kotlarz of Clay; grandchildren, Nicole, Nicholas, Brad, Johanna, Christopher and Rob; 6 great granddaughters; sisters, Judith House, Colleen (Dayrl) Bertollini and Mary (Dan) Parrish; brothers, Patrick (Jan) Matthews, Michael Matthews, David Matthews, Mark Matthews and Timothy Matthews and George F. Matthews, Jr.; and several nieces, nephews and cousins.
Calling hours are 4-7 p.m. Monday, April 22, at Falardeau Funeral Home, Baldwinsville. Prayer services are at 9:30 a.m. Tuesday, April 23, at the funeral home, 93 Downer St. followed by a mass of Christian burial at St. Augustine's Church, Baldwinsville. Burial will be in Riverview Cemetery, Baldwinsville. Contributions: Hospice at VA Medical Center, 8th Floor, 800 Irving Ave., Syracuse, NY 13210.