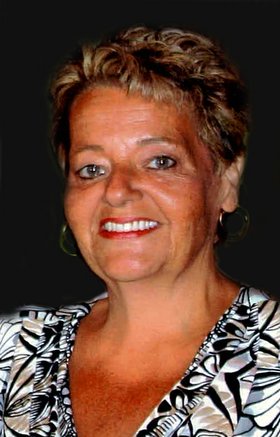 Michelle Tamez
unknown - April 15, 2013
Michelle Legresley Tamez, 54, of Baldwinsville, passed away Monday, April 15, 2013 at home. Born in Hamilton, Ontario, Canada, Wednesday, March 25, 1959, she lived in Syracuse most of her life before moving to Baldwinsville in 1987.
Michelle was employed with Verizon and previously with AT&T. She was a member of CWA Local 1123 and enjoyed spending time with her family, especially her children.
Michelle was predeceased by her parents, Arthur and Gervaise (Beaudet) Legresley.
Surviving are her family, Maurice Downey of Baldwinsville; sons, Robert Tamez of Canastota and Chano Tamez of Baldwinsville; daughters, Anita Tamez of Solvay and Bridget Downey of Baldwinsville; sister and brother-in-law, Linda and John Kortright of Solvay; brother, Arthur Legresley of Syracuse; and several nieces and nephews.
Relatives and friends called from 4 to 7 p.m. Wednesday, April 17, at the Buranich Funeral Home, 5431 W. Genesee St., Camillus. Funeral services followed at 7 p.m. at the funeral home with Msgr. James Kennedy officiating. Burial was private in Greenlawn Cemetery, Warners.
In lieu of flowers, contributions may be made to the B. Downey Scholarship Fund, payable to Bridget Downey, c/o Linda Kortright, 320 Case St., Solvay, NY 13209. Please share condolences at buranichfuneralhome.com.