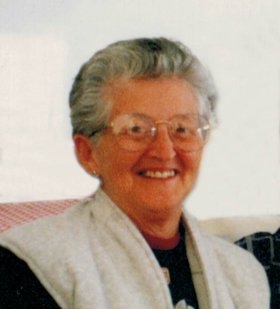 Dorothy L. Truax
unknown - April 21, 2013
Dorothy L. Truax, 84, passed away on Sunday, April 21, 2013. Born on Oct. 28, 1928 in Morristown, she had lived in North Syracuse since 1953.
Mrs. Truax was a bowler, playing in mixed senior leagues and at the Senior Games. She enjoyed summers on Owasco Lake, homemaking and travel. She attended the Cathedral of the Immaculate Conception.
Surviving are: her husband since October 29, 1951, William D. "Bill" Truax; two children, William D. (Lynda) Truax, Jr. and Elizabeth Ann (Larry) Baker; a granddaughter, Magaena; a sister, Audrey Haynes; a brother, Jay (Doni) Love and several nieces and nephews.
Services 7 p.m. Tuesday, April 23, at Fergerson Funeral Home with calling hours preceding from 4 to 7 p.m. at the funeral home 215 South Main Street, North Syracuse. Private burial is in Assumption Cemetery.
Donations may be made in lieu of flowers to the American Heart Association, PO Box 417005, Boston, MA 02241-7005. Memorial messages may be left at FergersonFuneralHome.com.